15 Cubic Yard Dumpster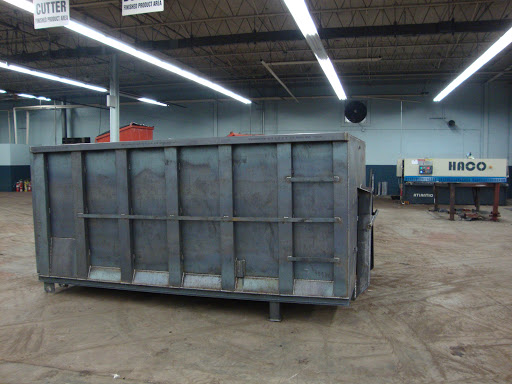 We at Colorado Dumpster Services of Longmont provide you with the best dumpster rental service at affordable prices. With our variety of dumpster sizes, we strive to provide you services that are in your best interests.
We provide you different dumpster sizes fit to accommodate different amounts of waste and Debris. But the most common dumpster size among all is 15 Cubic Yard Dumpster. Used mostly for smaller projects at home or at commercial buildings, 15 Cubic Yard Dumpster finds applications in many household and commercial projects.
Projects like bathroom and kitchen remodel or garage cleanout require a 15 Cubic Yard Dumpster to dispose of the garbage. It can also be useful in accommodating specific materials like shingles, concrete, or dirt.
Size and Dimensions
With a size of 15 Cubic Yards, its dimensions are 16 feet in length, 7.5 feet in width, and a height of 4.5. It can handle 70-90 trash bags, each of capacity 13 gallons. It can usually hold 2-3 tons of waste.
Cost of The Dumpster
We don't have any hidden costs in our prices. Our prices include charges for pickup, delivery, disposal of waste, and other taxes. So our staff won't ask you for extra money for pickup and delivery services. The cost of a single 15 Cubic Yard Dumpster ranges from $280 to $590 depending upon your location and the type of material of your Debris.
Applications of The Dumpster
 Renovation Projects 
Contractors and Homeowners use a 15 Yard Roll Off Dumpster to dispose of trash and Debris from projects like :
Remodeling of a laundry room
Installation of new cabinets in the kitchen
Removal of walls, floors, and carpet
We can accommodate construction materials like wood, carpet, flooring, plaster and drywall, cabinetry, and countertops.
Home Cleanouts 
A 15 Yard Dumpster works great for cleaning homes and rooms and for :
Cleaning of basement
Removing trash from the garage
Decluttering bedrooms
Our 15 Cubic Yard Dumpster perfectly handles items like furniture, electronics, appliances, and other waste.
Outdoor Projects
Our dumpsters accept heavy Debris like bricks, blocks, concrete, asphalt, and yard junk. Whether it is the removal of yard waste or repair of a sidewalk, a 15 Cubic Yard Dumpster can handle them and many outdoor projects like :
Removal of Old Shingles
Breaking up a Paver Patio
Clearing trash and Debris in your yard
You should always estimate the amount of debris and waste that will be produced from your project. This will help you in selecting the dumpster fit for your project. If you are not able to estimate, kindly call us and we will help you in estimating the waste by observing your project properly. If you think a 15 Cubic Yard Dumpster is not fit for your project then, our Rental Company provides many more different dumpster sizes as per your requirement.
Some of them are :
10 Cubic Yard Dumpster
20 Cubic Yard Dumpster
30 Cubic Yard Dumpster
40 Cubic Yard Dumpster
If you are not sure about choosing an ideal dumpster, you can call our experts and take their help. We'll assist you in selecting the right dumpster for your project. Call us anytime to get free quotes.
We offer the best dumpster rental and cleanup services in Longmont, Colorado. We also offer roll-off dumpster services, residential & commercial cleanup services, small & large dumpster rentals, construction cleanup, waste containers, junk removal dumpster services, demolition removal dumpster services, & much more.