Junk Removal Dumpster Services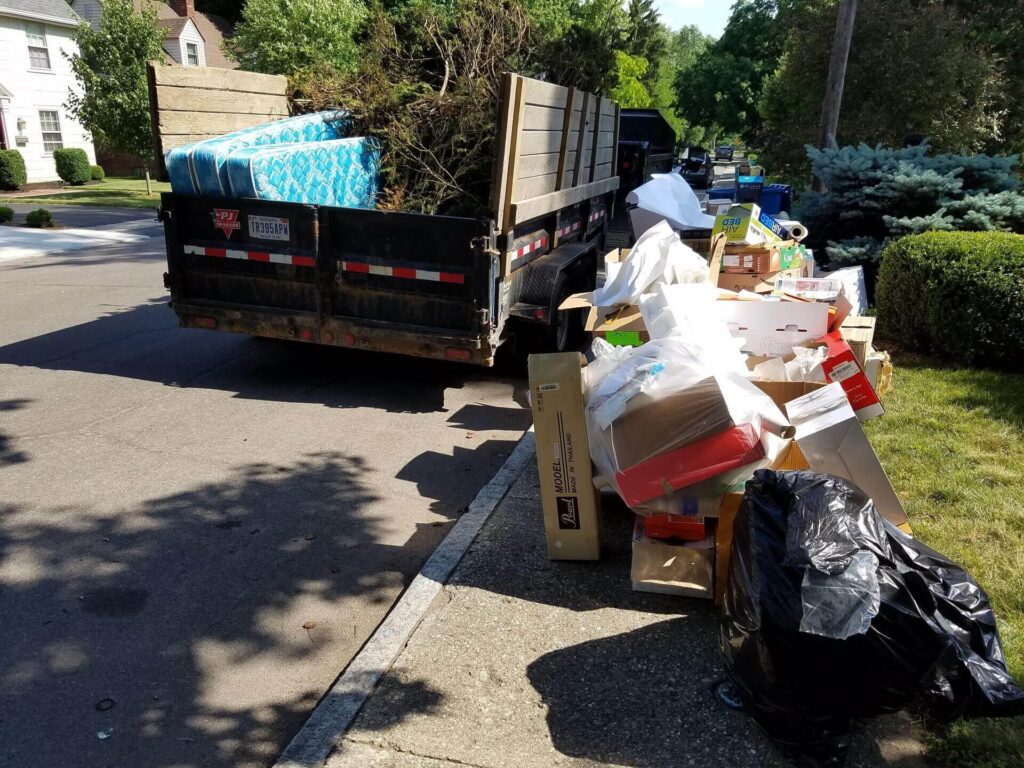 Junk is nonvital that consumes the area gratuitously. Hire the rental dumpster for space expansion. Colorado Dumpster Services of Longmont are here to offer reasonable prices for you.
We deal with debris effectively and efficiently. Whether construction, renovation, or junk removal, we can help you in any case.
Rent a dumpster
If you prefer to clean your house or department by yourself, then renting is the best option. Choose the size you want to drop off at your estate. Fill it up to the limit and call when it's full. The roll-off dumpsters appear in various capacities according to the necessity. The most common of them are 10, 20, 30, 40 yards bins.
To be clear the 10-yard dumpster is enough for garage or small area cleanouts, where 40-yard debris boxes are suitable for construction, and complete re-roofing projects. If you are a nature lover then for goodness sake, most of the waste is unloaded at recycling centers.
Recyclable materials as such concrete or asphalt shingles are separated. Don't damage your property by calling again and again for the dumpster services. The projects in bulk or heavy garbage, demands a one-time investment and rental dumpster and are suitable too.
Don't wreak the havoc stress, bring our simple and manageable methods. Know about weight restrictions and avoid additional charges. If you are still confused if the size will be larger or going to be small, then call our experts to be sure.
Hire a Junk Removal Expert
If you are however helpless or the load is too heavy then not to worry. You only have to pick the light-weighted phone and call us. The rest job is ours. We provide full service for you, from loading to unloading. We do all heavy lifting for you. You can compare our prices that are available on-site, and hire our service over the rental whatever you find affordable.
Get clutter-free space effortlessly, just call and remove the debris. Schedule the duration. Haul away the trash becoming an eyesore to you. We also donate the stuff to charitable organizations in your kindness to give you a tax-deductible receipt.
It is sometimes not an easy job to lift heavy materials without damaging the rest. That's not an issue anymore, and we are here for that. Even not every second person has space for the dumpster; we have the solution for the same. You can call us anywhere to get our services. Let the junk out of your sight.
Where we stand
Colorado Dumpster Services of Longmont is offering numerous services in Colorado. Know more about discounts and offers. Get the lowest prices at the place. We are credible, insured, and licensed. We are a top-rated company with positive reviews. We believe in customer satisfaction. Overview of services we provide as a company:
Site Clearing Dumpster Services
Recycling Dumpster Services
Underground Storage Tanks Dumpster Services
Home Moving Dumpster Services
Business Moving Dumpster Services
Storm Cleanup Dumpster Services
Yard Waste Dumpster Services
With all these services you won't have to switch dumping contractors. We'll manage any and every need for you. Call us now and let's talk!
We offer the best dumpster rental and cleanup services in Longmont, Colorado. We also offer roll-off dumpster services, residential & commercial cleanup services, small & large dumpster rentals, construction cleanup, waste containers, junk removal dumpster services, demolition removal dumpster services, & much more.