Large Waste Removal Dumpster Services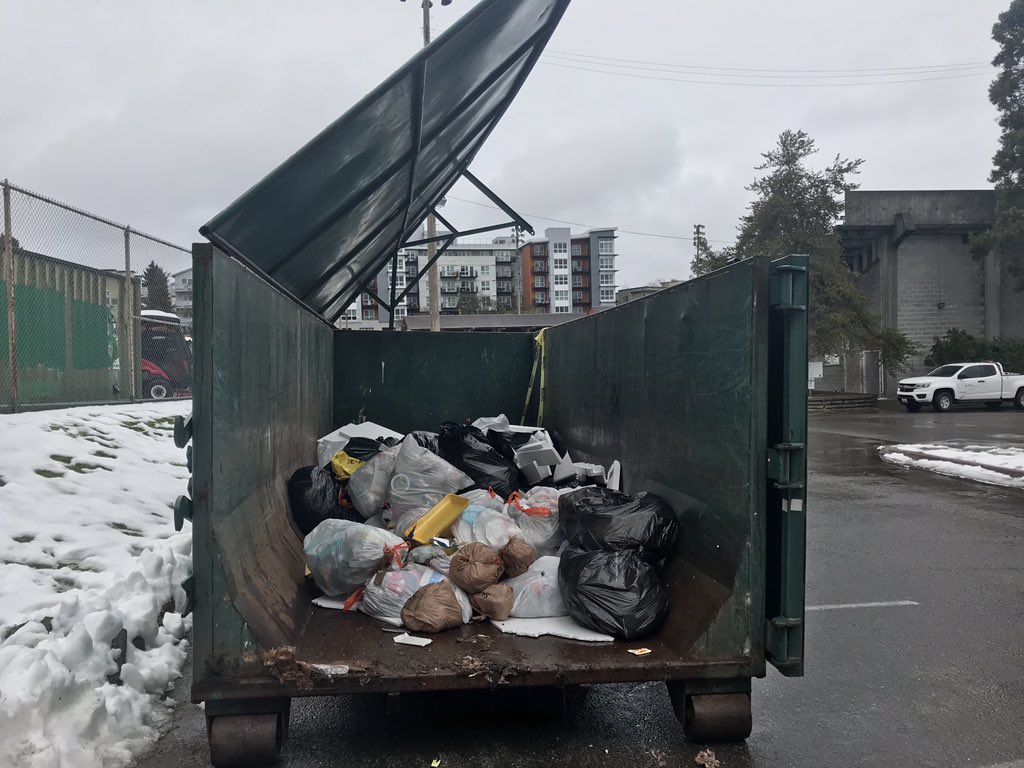 The world's population is increasing day by day, which results in the use of a large number of products and materials, which in turn produces more waste. Dispose of garbage is become necessary; otherwise, it creates a severe problem of the surroundings if not removed on time.
There are certain types of large trash items that you won't pick up or dispose of quickly. So, in the end, you have to throw all the precious bulky materials of trash into junk.
If you are doing this, the Dumpster Rental Services help you in the removal of extensive waste.
The Dumpster Rental Services help you collect and manage the waste and transfer your antique items to recycling centers where they are modified into another product for future use.
We focus on giving a competent and reliable service in an environment-friendly way so that you can preserve the earth. This initiative is not only beneficial for today's generation but also for generations to come.
If you need a large waste dumpster to remove the construction site's waste or renovation purpose, we serve them both. If you have any concerns regarding our services, please check our website or contact us as regular updates will be made.
Waste Removal Dumpster:
The Dumpster Rental Services in Longmont can help you to make your unwanted hauling as simple as possible. We are providing different sizes of dumpsters to you so that you can remove your household, commercial waste without facing any problem.
We will deliver you the size of the dumpster that you need and pick it up once you have loaded it. The shape and size of the bins vary depending on your requirements like the amount of waste material that you want to dispose of, area of the place, etc. We are giving small-sized and medium-sized containers every day, a couple of days and weeks, respectively.
Large waste removal Dumpster:
The 40 Yard Dumpster is the most significant dimension of the dumpster that we rented for waste removal. The capacity of the container depends on the type of material that you want to remove. It has the capacity of about 40 Cubic Yards of waste that is approximately equal to 15 pickup truck loads of debris. Generally, this size of dumpsters is used for the disposal of construction site's waste, demolition projects, etc.
Items that large waste Removal Dumpster collect: 
The items that are considered bulky households like appliances, furniture, demolition debris, etc. are loaded into this type of container. These types of waste products are transferred for the recycling process, where useful items are molded into some other things and sell into the market. Some of the items are donated to needy people.
Types of Large Waste Removal Dumpster:
Large Waste Removal Dumpsters are of various types based on their use. These types are given below:
Open-top roll-off Dumpster
Commercial Compactors
Open-top roll-off Dumpsters:
These containers are commonly used at construction sites and help you to remove heavy items conveniently. Open top of this dumpster allows effortless and protective dumping of the waste material.
Commercial Compactors:
These are enclosed garbage bins which are designed for the commercial purpose where a lot of general trash is produced. They can hold a large amount of debris as compared to the Open-top roll-off Dumpsters.
Join us, and we are ready to serve you at every level.
We offer the best dumpster rental and cleanup services in Longmont, Colorado. We also offer roll-off dumpster services, residential & commercial cleanup services, small & large dumpster rentals, construction cleanup, waste containers, junk removal dumpster services, demolition removal dumpster services, & much more.