Demolition Waste Dumpster Services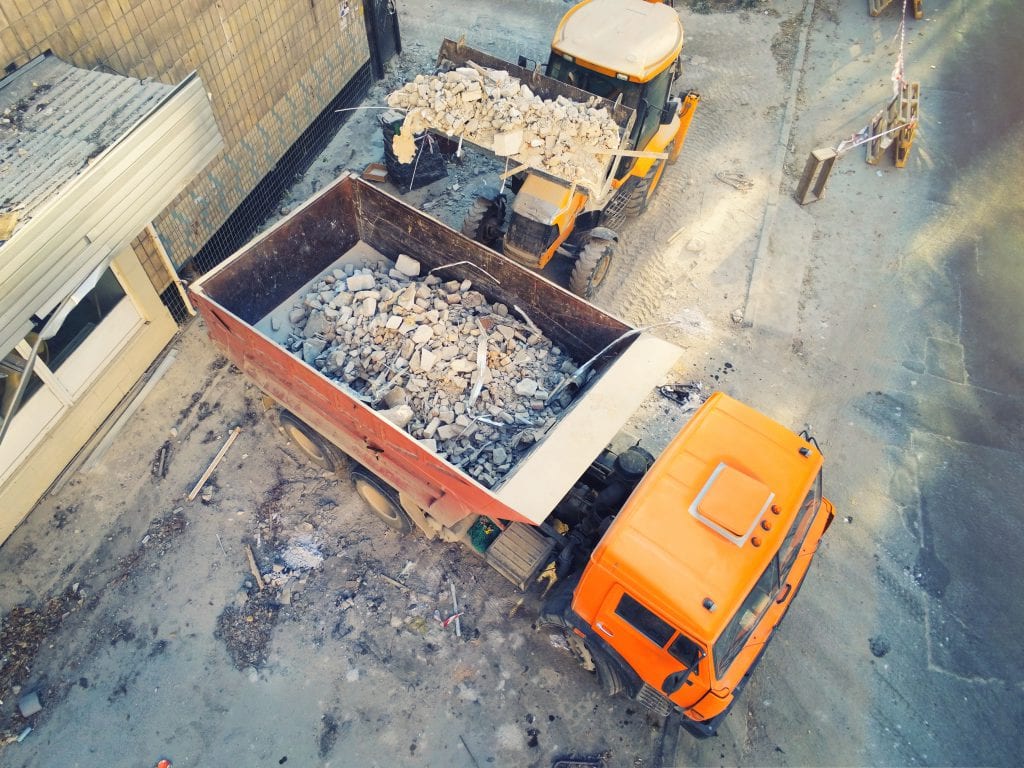 There can be a lot of problems that people face during the construction and renovation work. One of the problems is the dump and construction and demolition waste that gets collected during the work and needs to be removed to ensure the smooth working. A dumpster removal company can help you in running your work smoothly with its services. If you are looking for a dumpster removal company to help you in handling the waste, you don't need to go anywhere else.
Whether you are working to remove a detached garage or there's demolition of a multi-story building, we, Colorado Dumpster Removal Services of Longmont, are here with its services for waste removal so that you can easily focus on your work.
We are here at your service with the best quality services in the town. We have minimal prices for our services but never compromise with quality. We always make sure that we satisfy our customers with our dumpster removal services and never disappoint them.
We have an amazing experience of five whole decades and are highly recommended by our precision clients. We have our demolition waste disposal services available for both residential and commercial areas.
You can have a look at some of the best services of our company mentioned below:-
Demolition and Roofing Dumpster Services
Interior Home Remodels Dumpster Services
Decluttering Home Dumpster Services
Residential Demolition Dumpster Services
Our fees are pretty less as compared to the prices that other companies charge. We never ask for advance payments from our customers and also have no hidden charges. We always state the entire amount we would charge before providing the services to avoid any confusion or dispute. We are highly punctual and never keep our customers waiting.
Fit The Right Dumpster For Your Work
Our company has the dumpsters of all the sizes available with us. Our experts and professionals will guide about the right size of the dumpster required and will also help in choosing the right dumping option for the debris caused due to demolition.
We have dumpsters ranging from 2 yards to 40 yards available for our clients. A 30-yard dumpster is one of the most popular bins among our clients. That's because a large amount of trash and debris can be handled by it. Therefore it has many uses.
Our company, with ease, can professionally handle all kinds of demolition debris. We can even handle the heaviest materials. Disposing concrete, brick, and bolt, dust is not a difficult job for us. We can even haul the debris caused due to drywall, plaster, flooring without any problem. Our company can also help you in getting rid of the overgrown shrubs, yard waste, gravel, etc. with our special services.
You don't have to waste any time arranging the dumpsters of the required size. We always arrange everything for our clients. Our team of professionals pays a lot of attention to customer satisfaction. Choose what others in Longmont are choosing. If you are interested, call and book us now.
We offer the best dumpster rental and cleanup services in Longmont, Colorado. We also offer roll-off dumpster services, residential & commercial cleanup services, small & large dumpster rentals, construction cleanup, waste containers, junk removal dumpster services, demolition removal dumpster services, & much more.