Dumpster Clean up Services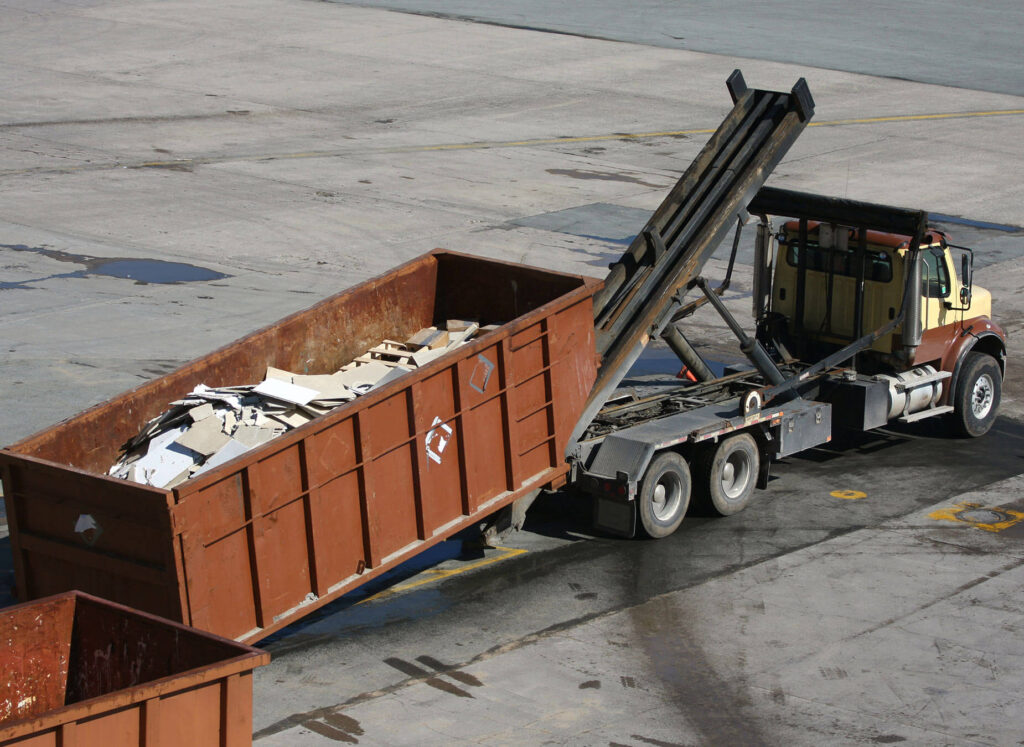 Each setup ranging from a small household to big setups like factories and industries, demands not only regular removal of the waste from Dumpsters but also a regular cleanup of the area. After the disposal of waste from the area, the Dumpster cleaning up is always required. We at Dumpster Cleanup Service of Longmont, Colorado, provide the best Dumpster clean up service in your region.
After the Dumpster has served the purpose of the collection of waste, its cleaning becomes another big issue. We provide the best Dumpster Cleanup Service direct to your business.
A dumpster is generally a large garbage can that holds all types of waste. After proper disposal of garbage, the Dumpster needs to be cleaned from the outer side, inner side, and the area around the Dumpster.
It ensures the Dumpster's maintenance for future use and the safety of the individuals around the area. We have a huge network of professionals and service representatives, ensuring that the service is always one call away and executed on time.
We provide cleanup services for the following dumpster types
Commercial Dumpster Cleaning
Roll Off Dumpster Cleaning
Garbage and Recycle Compactor Cleaning
Front Load Dumpster Cleaning
Rear Load Dumpster Cleaning
Our team is equipped with modern tools and methods which ensure work is done efficiently and quickly. We are always up-to-date to provide our service at its best. It is always ensured that every nook and corner of the Dumpster plus the area around it is adequately cleaned and sanitized.
Benefits of Dumpster Cleaning up
Rodents remain at the bay: Rodents are the primary reason for regular Dumpster Cleanup. A dumpster is a breeding ground for rodents. Regular Dumpster cleaning can reduce or eradicate the rodents and diseases caused by them.
Dumpster area Clean up minimize lawsuits: Each year, many lawsuits are filed if somebody slips over the debris around the Dumpster even if signs of no trespassing are placed. Fraudulent cases are also filed due to this. Proper Dumpster Cleanup ensures no such lawsuits to be imposed upon you.
Health hazards for the community get averted: Waste from big companies, factories, and also some household garbage, if remain unmanaged for a long time, can impose health hazards for the community around the area.
If after waste disposal Dumpster is not cleaned correctly, danger still lurks. So proper Dumpster cleanup is always advisable.
Property rates escalate: If filth and garbage are at the view in and around the property to be sold, its rate decreases automatically. Proper waste management followed by Dumpster Clean up ensures that the rate of the property is either hiked or maintained.
Our team at Dumpster Cleanup Service Longmont, Colorado, is experienced. We prefer to work systemically. We clean up all the debris around your Dumpster, and then we clean the Dumpster from inside and out. We degrease, deodorize, and sanitize the Dumpster pad. The team inspects and ensures that no debris and garbage pieces are left behind. You can notice significant cleanliness in the area where the team just cleaned up.
If you need our services, just call us.
We offer the best dumpster rental and cleanup services in Longmont, Colorado. We also offer roll-off dumpster services, residential & commercial cleanup services, small & large dumpster rentals, construction cleanup, waste containers, junk removal dumpster services, demolition removal dumpster services, & much more.