Bathroom Remodel Dumpster Services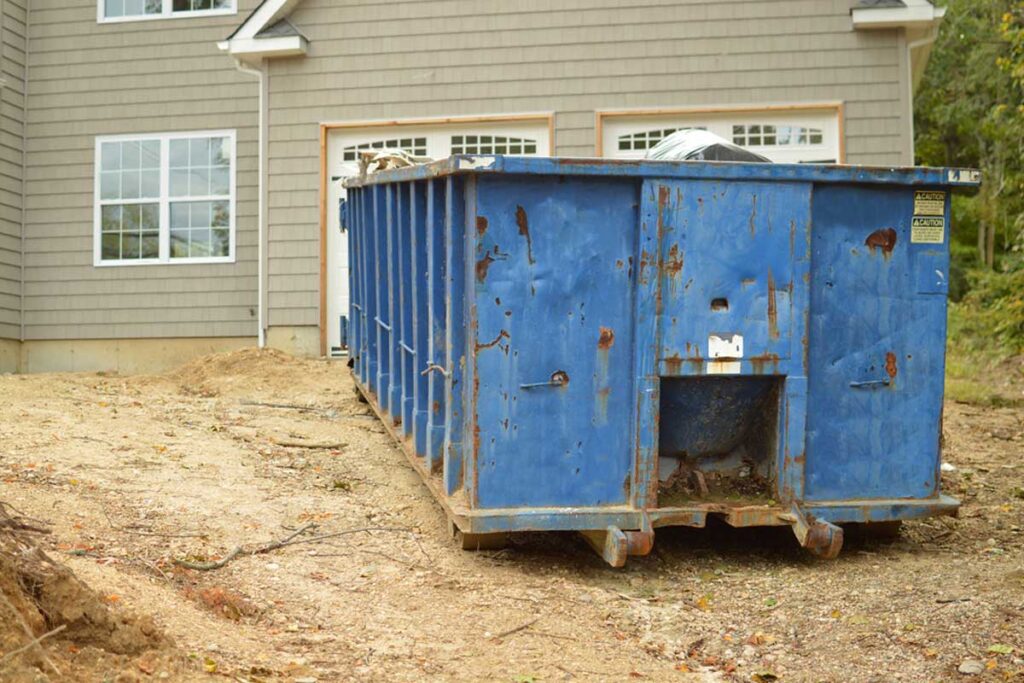 Has your bathroom floor has become slimy and slippery, making it difficult for you to walk on a wet floor easily without slipping. Are there elderly people in your home and they are scared to go to the bathroom due to its wet and slippery floor. Cleaning the floor and the bathroom entirely is a task that demands attention and time. Due to a shortage of time, due to your job schedule and some other obligations, if your bathroom has become difficult to clean, and organized bathroom remodeling becomes inevitable.
A bathroom is a place in a home that if it is kept clean, organized, and elegant makes a home very attractive, cosy, and comfortable. An unblemished bathroom also becomes agreeable for the guests.
An average household generally needs bathroom remodeling once in several years. The waste that a bathroom remodeling produces cannot be kept anywhere owing to the small size of an average household and junk it produces.
Here, a rental dumpster becomes the first thing that comes to everybody's mind. It makes the task of remodeling very easy as it stores all the waste at a place, and your home becomes easy to manage and clean during the process of remodeling.
Dumpster size and type needed for the remodeling
Generally, 40 cubic yard dumpster serves the purpose of bathroom remodeling well, but the precise estimation of dumpster needed in a particular case of remodeling varies according to the actual size of the bathroom and extent of its remodeling. We are Colorado Dumpster Services of Longmont. We are serving Colorado for a very long time. Upon calling, you receive expert advice regarding the Dumpster size and the type of the dumpster you may need in a particular task.
If you are not good at visualizing the volume of junk your bathroom remodeling may produce, our representative can help you choose the right dumpster size. Just be sure of the extent of the remodeling and size of the actual bathroom. Bathroom remodeling produces debris like old toilets, sinks, concrete, metals, cabinets, glass, fixtures and fittings, doors, glass, acids, etc.
Few materials can be disposed of indiscriminately in a dumpster, while some need special attention. These materials if found in the landfill can incur additional fees. You are always informed about the materials that are not allowed in a dumpster whenever you call.
Why the people of Colorado always choose us:
Friendly service: Our representatives are very friendly and are always ready to help whenever you call. They are always with you throughout the process of renting a dumpster. If you have not rented a dumpster in your life before, they will explain the process step by step thoroughly. They also guide you about the dumpster size and type you may need.
A nationwide network of Drivers: We have a nationwide network of experienced drivers. We always ensure that our service is just a call away whenever you call. We deliver dumpsters anywhere in Colorado.
Diligent and on-time service: Our representatives are very diligent and always on time to attend to our costumers whenever they call. We have a list of clients who always prefer us due to our diligence.
Just give us a call. We are always available to provide the service whenever and wherever you need.
We offer the best dumpster rental and cleanup services in Longmont, Colorado. We also offer roll-off dumpster services, residential & commercial cleanup services, small & large dumpster rentals, construction cleanup, waste containers, junk removal dumpster services, demolition removal dumpster services, & much more.