Roll Off Dumpster Services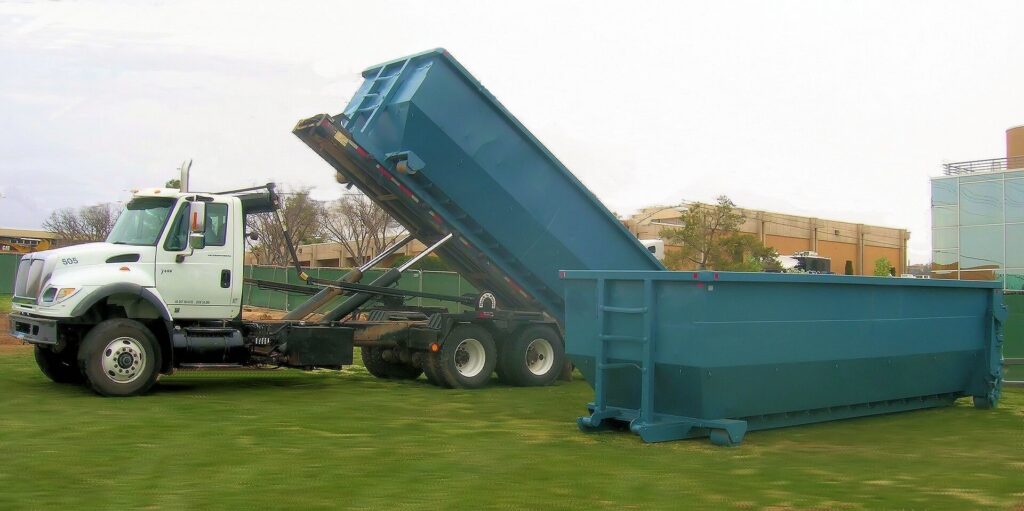 Roll-off Dumpster makes use of a large roll of container. It is suited for both commercial and residential projects. The Roll off Dumpster can help you handle clean home outs, demolitions, or construction jobs. There is also a specials truck used that is called the roll off a truck that is used to pick up the dump collect and deliver it to the dump yard.
A lot of dump, dirt, and debris gets collected around your home, your garden or lawn or around any of your property that gives a terrible impression to anybody who visits your place. This dirt can get collected because of the winds, or rain, or any storm. A dumpster rental company can really help you in dealing with all the useless mater that is scattered around your place.
If you are looking for such a company, you have come to the right place. We, Colorado Dumpster Rental Services of Longmont are there to provide you with the best quality of services. We are the number one company in the town and are a team of highly skilled professionals.
Our experts are highly punctual and will never keep you waiting. We will arrive at your place to work only at the time, our customer is convenient. That's because the customer is our company's top priority.
If you think that our dumpster rental services are meant for only large scale projects, it's not entirely true. We are available for all kinds of projects. We will be working equally hard on every project that we are hired for.
Benefits of Dumpster Rental Services
It creates a safe place for the people working there and also for the people who visit that place. That's because the exposed waste material and trash can cause a lot of accidents and injuries. Hiring a dumpster rental company can help in clearing the site from all the trash and making it very less risky and also making it comparatively a safer place to work.
A large variety of waste can be dumped and easily disposed of. Be it construction waste, debris or old furniture, dumping services of almost all kinds of garbage are available with us.
Advantages of hiring us
You can schedule an order for the services on our website. We also provide you the option of selecting dumpster sizes that vary from 20 yards to 40 yards. Our delivery and pickup services are exceptional. We accomplish every task very professionally.
We always make sure that you are satisfied with our services. We have a variety of services, and roll off service is one of them. Have a look at some of our services mentioned below:-
Roll Off Dumpster Service
Residential Dumpster Rental Services
Commercial Dumpster Rental Services
And many more.
We never ask for advance payment from our customers. The entire amount will be taken only after the work is done, and the services are rendered. So don't waste any time, hire us as soon as possible and get your place trash-free.
We offer the best dumpster rental and cleanup services in Longmont, Colorado. We also offer roll-off dumpster services, residential & commercial cleanup services, small & large dumpster rentals, construction cleanup, waste containers, junk removal dumpster services, demolition removal dumpster services, & much more.