Whole House Clean Out Dumpster Services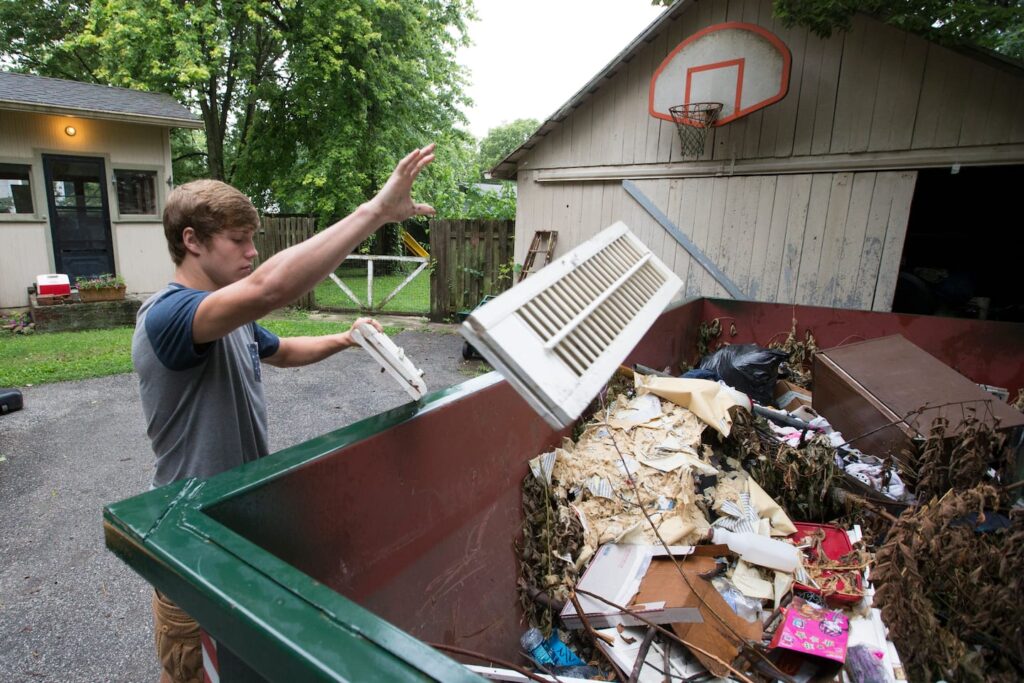 In search of an appropriate debris box for your house? Want to remove the heavy and invaluable stuff out of your space? Bought a new cottage or going to sell the one?
Get All in one solution at Colorado Dumpster Services of Longmont, that delivers an array of dumpster services. The company is credible, insured, and licensed, so nothing to worry about trust issues.
Get top-rated services from a number 1 ranked company in Colorado. We deliver the most professional and convenient services. Pay only for space. You need to be clean. Get an amazing experience of dumping the waste. We provide easy and comfortable methods for you. We are serving more than 24 years and yet more to connect with. We are happy to serve you..
Whether full service or self-service, we will charge the only fir space. Get fair and flexible prices. Haul the undesirable elements out of your house before they continue to smell awful.
Don't be late for the offers overwhelming in the market today. We are providing the most customizable and cheapest modes nowadays. Take advantage of them.
Services we offer
Get familiar, convenient drop-off, and on-time service. Our eco-friendly purpose lets you get the actual value of your profitable products and make sure the junk to be recycled, which is possible. Don't decline the value of your house if you are thinking of selling it off. Remove the unattractive entities and boost the looks. The services Colorado Dumpster Services of Longmont offers:
Hauling Services
Bulk Trash
Demolition Removal
Trash Hauling
Trash Removal
Junk Hauling
Rubbish Removal
Waste Containers
Most of the customers demand the rental dumpster for waste removal. In this case, you only have to call when it's full. We will be there in a short period of time to clean the debris box in minutes. We handle from furniture to kitchen and bathroom demolition waste. Haul the hazardous items out of your space. Call us now for better deals and offers. Get a solution to any kind of trash lying inside your home. Upgrade your space with amazing resources.
Get affordable benefits
Improve your living style. Occupy the space with customizable furniture and new appliances. Haul the one out of services. Call us today to consider your necessity. Get a convenient and affordable solution. Colorado Dumpster Services of Longmont have the most experienced employees. You can now book online the schedule of our visit. Have a look at the availability and services we offer. You will be satisfied with our promising services. Our rental has favorable sizes. Get the debris box that won't harm your walkways or gardens.
We understand your busy schedule and the burden of plans. Just call us once and get a hassle-free service. We will haul every trash without disturbing your current state. The size of the dumpster we offer:
10 Cubic Yard Dumpster
15 Cubic Yard Dumpster
20 Cubic Yard Dumpster
30 Cubic Yard Dumpster
40 Cubic Yard Dumpster
With so many options available, we can assure the best services in the entire state. So call us!!
We offer the best dumpster rental and cleanup services in Longmont, Colorado. We also offer roll-off dumpster services, residential & commercial cleanup services, small & large dumpster rentals, construction cleanup, waste containers, junk removal dumpster services, demolition removal dumpster services, & much more.